Director Hu Kaihong Visits ICSA
Director of International Communication Bureau of Publicity Department of the CPC Central Committee paid a business visit to ICSA with a delegation today. SISU Party Secretary Jiang Feng and President Li Yansong joined the visit, together with leaders from different sectors, scholars from other eight universities nation-wide, and other staffs from ICSA.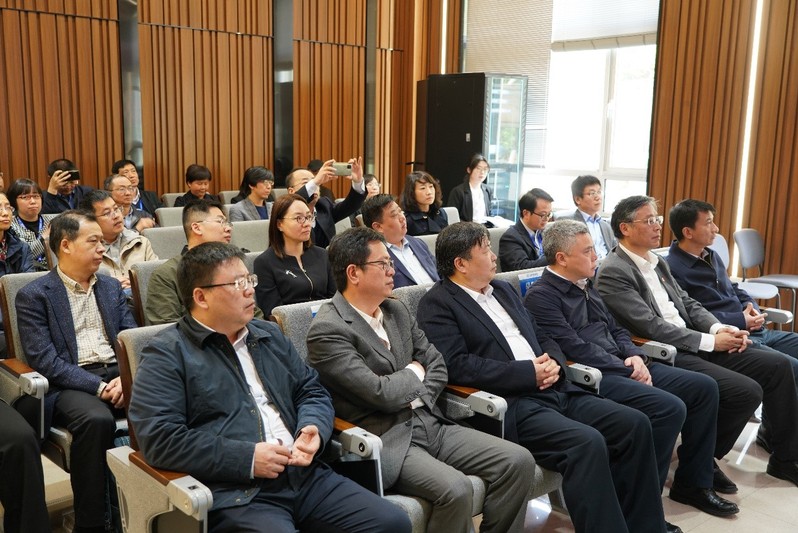 In a work report, vice-dean of ICSA Professor Han Ziman made an introduction to the Multi-language Data Platform for The Governance of China upon which academic research and applications can be realized due to digitalization and visualization of language data. In order to integrate science and technology and humanities, ICSA would continue to enlarge the size of the data and investigate into an expansive range of applications by giving equal emphasis to research and applications.
Dr. Li Xiaoqian made a presentation of some basic uses and applications by the platform.
During the report, Director Hu and other scholars exchanged some ideas about how to employ the platform in investigation into issues regarding China's international image.
The visit ended after the delegation's visit at some labs for digital humanities and language intelligence in ICSA.
以下是中文报道